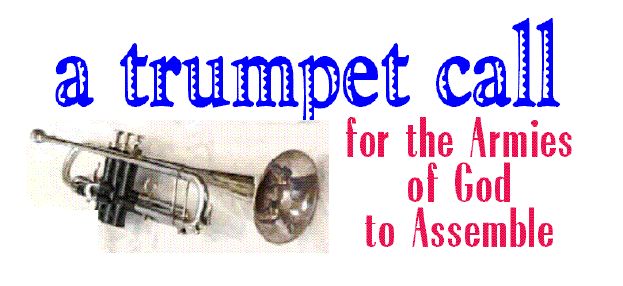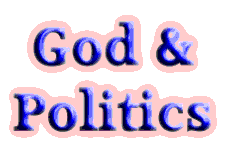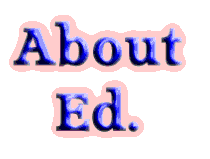 Contact: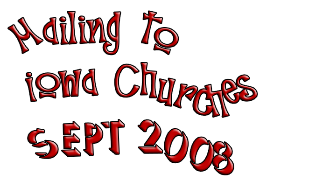 (Continued from top center article) The documentary above, "1620: When Freedom Was Reborn", shows how the Pilgrims planted these verses in their lives and up came the freedoms we take for granted today, spreading across America and eventually across much of the world. The world's economy exploded along with Freedom. The result is what we generally call Western Civilization.
But on the personal level, human interaction exploded. Neighbors became partners. Servants became employees. Every dimension of friendship flowered. In America today, people walk together, talk together, play together, pray together, work together, serve together, march together, fight together more freely than anyone had for a thousand years.
All of this flowered because a few Christians took seriously a few fellowship Bible Scriptures. Therefore it should not seem a great surprise that what most threatens America today is what also threatens the quality of our fellowship with our famlies, friends, neighbors, fellow church members, and citizens: abandoning these same fellowship Bible Scriptures.
What if people would
talk in love
when they can't yet
agree?
What if listening to
evidence
charmed as much
as TV?
What if spouses and
families did this?
Even neighbors
and friends?
Even churches? And
politicians?
Atheists and
Christians?

What if we were slow to
dismiss another
as beyond the reach of
good sense?
What if what we stood for
inspired us to practice
persuasive
eloquence?
What if proof that
strong words are true
were a valid
defense
against the charge that some
thin skinned jerk
chose to take
offense?

What if Christians and
Americans would
reason more and
shout less?
What if the Bible weren't
censored while
our land asks God
to bless?!
What if everyone had free speech to
state the highest principles they know?
And still look forward to cooperating
where they agree?
Patiently?

HELP! Half of America's Christians vote Democrat, doing things to America which send souls to Hell. The other half votes to keep "the stranger" (immigrants) unwelcome, which Matthew 25:41, 46 warns is another road to Hell! Especially since the most promised tool for driving out "the stranger" is Mark-of-the-Beast tracking technology (Real ID, updated into E-Verify) which is the Bible's surest road to Hell! Meanwhile "the worst and most bloodthirsty form of false religion that humanity has ever known" is "rapidly spreading all over the world", especially over Europe whose 2030 goals of "legal identity for all" through its national identity databases are able to interface with the system being fast-tracked by U.S. Republicans, into a worldwide system. The response of "Church"? Don't allow members to pass voting information, in "church", that might be "controversial"! Can you help me find a CHURCH where it isn't "controversial" for members to shine where it is darkest? If you can't, will you help me start one? Let's Shine!

Join the "Save The World" Club

Discussion forums in neighborhoods and churches where we can decide together what to do together about matters that matter. The fellowship of "mountain movers",

Matthew 17:20 And Jesus said unto them, Because of your unbelief: for verily I say unto you, If ye have faith as a grain of mustard seed, ye shall say unto this mountain, Remove hence to yonder place; and it shall remove; and nothing shall be impossible unto you.

Matthew 17:20 not passive pew-warmers,

2nd Denominations 3:16 Thou shalt not be controversial

2nd Denominations 3:16 - Superheroes with Super Powers given by God - defeating the Darkness creeping over our nations, churches, and families - is God's definition of CHURCH!


Need a friend? So do I.
I'm looking for fellowship I haven't seen since I read the Bible: the companionship of world-savers Matthew 28:18 And Jesus came and spake unto them, saying, All power is given unto me in heaven and in earth. 19 Go ye therefore, and teach all nations, baptizing them in the name of the Father, and of the Son, and of the Holy Ghost: 20 Teaching them to observe all things whatsoever I have commanded you: and, lo, I am with you alway, even unto the end of the world. Amen. Matthew 28:18-20 and light-shiners.
Matthew 5:14 Ye are the light of the world. A city that is set on an hill cannot be hid. 15 Neither do men light a candle, and put it under a bushel, but on a candlestick; and it giveth light unto all that are in the house. 16 Let your light so shine before men, that they may see your good works, and glorify your Father which is in heaven. Matthew 5:14-16 calls us "the light of the world" which should not hide "under a bushel" but "give light unto all that are in the house". I pray for the fellowship of "labourers into His harvest", Matthew 9:38 Pray ye therefore the Lord of the harvest, that he will send forth labourers into his harvest. Matthew 9:38.
Wasn't light created to heal darkness? Isn't it brightest where it is darkest?
What is darkest - baptizing the wrong way, or murdering your baby?
The wrong kind of communion, or voting to let men go to the toilet with your daughter?
Worshipping too loud, or voting to deport immigrants whom Mat 25:43 I was a stranger, and ye took me not in: ...45...Verily I say unto you, Inasmuch as ye did it not to one of the least of these, ye did it not to me. 46  And these shall go away into everlasting punishment:... Matthew 25:43 tells us to "take in", and voting to fast-track Mark of the Beast technology (E-verify) in order to keep them out?
But in America today, Darkness has been renamed "politics", and "church", as NO place to strategize how to shine God's Word on it. Or even to reason with each other about what the Bible says about these "issues". "Church" must take a stand AGAINST shining God's Light on Hell's Darkness, through "church", now that we have renamed it "getting involved in POLITICS!" "Church" needs to stick with (what's left of) "The Gospel". Hebrews 10:24  And let us consider one another to provoke unto love and to good works: 25 Not forsaking the assembling of ourselves together, as the manner of some is; but exhorting one another: and so much the more, as ye see the day approaching. Hebrews 10:24-25 tells us to go to church to exhort and provoke! But inside our safe bushels, that much light is as "controversial" as the heroes of Bible stories.
Can you help me find a CHURCH whose people are allowed to shine where it is darkest?
If you can't, will you help me start one?


The Bible describes real fellowship. Ie. Pro 27:6 Faithful are the wounds of a friend; but the kisses of an enemy are deceitful. Lev 19:17 Thou shalt not hate thy brother in thine heart: thou shalt in any wise rebuke thy neighbour, and not suffer sin upon him.
These verses make frankness the substance of church fellowship. Ie. Heb 10:24-25 And let us consider one another to provoke unto love and to good works: Not forsaking the assembling of ourselves together, as the manner of some is; but exhorting one another... More Scriptures. (Continued at lower left)
"A thousand shall fall at thy side, and ten thousand at thy right hand: but it [destruction] shall not come nigh [near] thee." Psalm 91:7

You watch movies where one person chases a thousand. Your heart follows the hero to the battle. Your adrenalin flows with his, sharing his excitement though not his danger. You expect his

One hundred Christians with the Candle of God CAN chase 10,000 pagans out of the darkness. (For the Scriptures and statistics, see the top right article, starting slide #48.) But there hasn't been much chasing, because chasing information is censored on church property.

victory over "impossible" odds, even when he clearly doesn't know Jesus, without Whom many things are impossible.
But when the movie is over and you look out over the evils of America today, and even though you know Jesus alongside Whom nothing is impossible, you ask "What can one person do?" Millions chant it with you, and do nothing with you,

Why has Satan invaded American public policy so thoroughly, so successfully, which in turn has invaded many churches and the lives of many church members? Duh, could it be because of censorship in church of Christian communication about driving Satan out of public policy?

while evil grows, causing you and your fellow millions to lose your faith, demanding, "How could a God of Love allow so much evil in the world? God either doesn't have enough love to stop it, or enough power, or doesn't exist!" So you watch another movie.
&nbspDid you know God has a similar complaint about you? He questions whether Christians exist, with enough love to stop evil, trusting in His power. &nbsp Job 1 illustrates God's willingness to allow freedom even to the most wicked, up to the limit of where He can turn it into a Romans 8:28 blessing for the innocent. (Job's victory through trial delivered him from his "great fear" that if he were tested he would lose his faith. Job 3:25, 1:5, 11, 35:10, Revelation 21:8.)
But part of God's management of evil is to give you the opportunity for adventure, love, and Matthew 25:14-30 growth. Matthew 25 shows that Heaven is no retirement home; God wants people in it who are ready to roll up their sleeves and accomplish great things.Your response to God's opportunity determines whether you will experience life on earth more like the Promised Land, or more like Egypt.
Which is true? What you believe while watching a movie, or what you say when the movie is over and someone shows you an opportunity for adventure and meaning in real life?

Churches support missionaries overseas. Is there no evil in the United States meriting church support of missionaries to address it? How many would-be missionaries are told by their pastors, 'Not only will we not support you, but instead of you preaching to politicians and activists what God says about their issues, you would be better off attending more church services where you can listen to me preach to the choir'?

Do you want adventure, or are you content watching others having it? You watch fictional characters have it on the most expensive screens your creditors will allow, while you accuse

We 'activists' yearn for the 'Fellowship' God offers. The fellowship of decay-stopping Salt. The fellowship of searchlights on darkness. The fellowship of victory over evil. The fellowship of turning the world right side up, Acts 17:6.

fellow Christians who are having it of being "fanatics" and "religious extremists".
Do you demand that your "loving God" take over your responsibility to stop the growth of evil, so you don't have to grow? If that's what you think, never read Matthew 25:14-46. It is nothing but bad news. The first part warns what will happen if you don't grow, and the second part warns what will happen if you don't help.
Some of your movie heroes have pretend magical powers which you do not. But they don't have your Partner, Whose Power is infinite. Other movie heroes succeed by very ordinary abilities, and you find them believable. Many movies are documentaries: they really happened. Yet you say no such thing can happen for you - which your lack of faith makes true! You have to have enough faith to at least try, which is about the size of a mustard seed. (Mat 13:31, 17:20)
Movie characters face danger, but the cost is always less than doing nothing. Although your adrenalin flows when you watch them, you don't worry excessively, knowing that "all things work out for good, for those that star in movies." Yet you doubt Romans 8:28, and think you will suffer less pain if you don't work in God's Harvest! You laugh at Jonah running the opposite direction from God's call, thinking that running from God is how you run away from danger, and winding up taking a whale ride! Yet you say "I don't want to expose myself" so you take off and leave Jonah in the dust! While calling yourself a Christian and thinking that running from God is being responsible to your family responsibiilities!
You "believe in" the Bible, but do you believe its stories of heroes who knocked down mountains of evil with no more talent than you have? Do you believe its invitation to be like them, its instructions how, and its warnings that if you do nothing for those suffering around you, trusting God's promises to make it possible, their suffering will become yours?

BOOK SUMMARY: God didn't create Eternal Hell because He can't stand sinners in His Holy Presence, according to Revelation 14:10. Fire is a facet of His Holy Presence, according to Hebrews 12:29. What warms the Saints, burns those who resist.


STUDY: Shining the Light of God's Word
on the Darkness we call "politics"
is one of the official Holy Spirit "Gifts"

A very cool tract you can print
about Answered Prayer, and not just little prayers
but prayers as huge as Mountains!

Latest Articles

are published at CafeConLecheRepublicans and iPatriot.com, (search "Leach"). For versions of articles which you can help edit (they use Wiki software) see talk.Saltshaker.US/savetheworld. For my book, "The Prehistoric Angel Diary", see talk.Saltshaker.US/Blog Videos: main Youtube channel: youtube.com/user/biblewizard2. Music ministry with children: youtube.com/user/FamilyBandChannel

Pastors sometimes complain that the Gospel is treated like a spectator sport. The coach takes his team to the stadium, where the coach goes out on the field and plays against the devil's team while his own team sits in the bleachers and watches. Do you wish your congregation were more involved with the Gospel?

"The mission of the church
doesn't include politics." Presentation.
Here is some Biblical evidence that God calls us to Worship Him with not only discussion of government-promoted sin, but with a "multitude of counselors" on every Biblical topic - and not only within a church, but between the churches of each city, across denominational lines. (PDF)

"Jesus didn't vote.
Voting info has no place in church!" (Web page)
Oh? Half of America's Christians vote Democrat, doing several things to this nation which God warns will send souls to Hell. The other half demands Mark of the Beast national tracking technology (ever-evolving Real ID Act aka E-Verify) as fast as possible to keep "the stranger" unwelcome, which Matthew 25:41, 46 warns is a ticket to Hell! Have we no Mark 10:16 duty to wise up? PDF

"Jesus never got
involved in politics"
Oh? Half the Gospels were Jesus' sermons
to Palestine's political rulers. (PDF) (Web page)

"Politics is not part of The Gospel"
Uh, most of our Examples of Faith,
in Hebrews 11, changed their governments.
(PDF) (Web page)


"We need to get people to receive Jesus into their hearts. Then they will know what to do." Indeed? If saved people magically "know what to do", then why do we need pastors?! It is difficult to vote to promote sin, and yet remain free of it, and abhor its tentacles snaking through community, Church, and family. Likewise, church consideration of what God says to do about what God calls sin, will not just shine light outside the church but will help immunize members against sin. Taking a stand against sin greatly strengthens one's resolve to resist it.


"For I Was a Stranger" debate (part 1) I had fun in debate about what the Word of God says about immigrants, and in particular any duty Christians have towards the children immigrating to Texas now. It seems it is impossible to discuss whether Matthew 25:43 actually warns Christians of Hell for not "taking in" or "receiving" immigrants, that being in Jesus' mind whether we "receive" Jesus Himself, without discussing whether any warning in the Bible ought to concern any Christian since the Christian is going to Heaven no matter what he does, having "believed" or "received" as minimally required by God. Border Children Documentary coming A coming documentary by TeaPartyPatriot.org promises to prove that the border kids are "tied" to drug gangs, they are seriously diseased, and they overwhelm border agents. Here is what the film apparently will not tell you.


How can a restrictionist go to Heaven?

How is it possible

for a restrictionist (who wants further restrictions on legal immigration) to go to Heaven - even if he has "accepted Jesus into his heart"? How can that be possible when Jesus could not more clearly have said people who will not "take in" the "stranger" (immigrant) will go to Hell?


For the documentation for this sign which I posted in the window of my retail store, The Family Music Center, at 4110 SW 9th, Des Moines, Iowa 50315, see www.Saltshaker.US/BibleStudies/GodsViews.pdf. My explanation begins with a little story about a couple of previous similarly "offensive" signs posted by two churches, and what the city did to them.
Americans are told "never talk about Politics or Religion" if they don't want to spoil lukewarm friendships that limit passion to frivolity, but God offers Fellowship. (See Bible studies in right column, and the documentary, upper left.)
Christians are told to never organize against government-promoted sins exposed in their sermons on church property where "Bible" is spoken freely, (which has been "controversial" since 1954), so they have to work with strangers with unfamiliar theologies who have not been moved by the same sermons.
Let's study God's standards of right and wrong, as applied to issues before our community - to stand against corruption (sin) and for justice (righteousness) - within first, and then without.
Matthew 7:5 ... first cast out the beam out of thine own eye; and then shalt thou see clearly to cast out the mote out of thy brother's eye. 1 Corinthians 9:27 But I keep under my body, and bring it into subjection: lest that by any means, when I have preached to others, I myself should be a castaway. &nbsp
2 Chronicles 7:14 If my people, which are called by my name, shall humble themselves, and pray, and seek my face, and turn from their wicked ways; then will I hear from heaven, and will forgive their sin, and will heal their land.

Click here for a PDF of Saltshaker Operation (How to handle Philosophical, Theological, and Logistical challenges), Saltshaker History (Brief History of the Fall of Freedom of Religious Expression in America), and a Bible Study on "Salt", as well as the Mission statement above. (15 pages)




"Christians have no business in politics."
When politicians get involved in sin, the Gospel cries out to "get involved in politics".

"Politics is dirty. Christians should separate from it."
The way to avoid soiling by"dirty politics" is not by calling it "too dirty to clean", but by cleaning it! Matthew 9:10-13.



(The following are not yet posted; I'll post them when I get a Round Tuit or if someone tells me they would actually like to read one of them.)

"The Bible says not to
offend church members"

"We are to PRAY for our leaders, not LOBBY them"

"The Bible says to go along with whatever our government says up until it says not to preach the Gospel"

"The Bible says 'come out from among politics, and be ye separate from them'"

"If laymen try to do something in their community about the same sins that their pastor just preached about, that will OFFEND church members"

"'Pastors and teachers' (Eph 4:11) needn't hear from the gift of 'governments' (1 Cor 12:28) to know how to preach and teach relevant to where Satan is most directly attacking the flock."

Order the complete book: "The Gift of 'Governments'" (1 Cor 12:28)

There is no Biblical precedent for using endorsements as a condition before Christians will listen to one another. Doctrinal statements are not a condition for joining the discussion here, because they aren't a condition for joining the discussion in 1 Cor 14:25-26. (More)

Our Sponsor:
Last Updated (of the Saltshaker introduction on this page):
October 3, 2016 AD